Tag:
Belfast Community Circus
Mike was brought up in Australia. His family, which is of Irish extraction, moved many times and he recalls going to nine different schools and living in seven different houses. His father's love of writing and journa...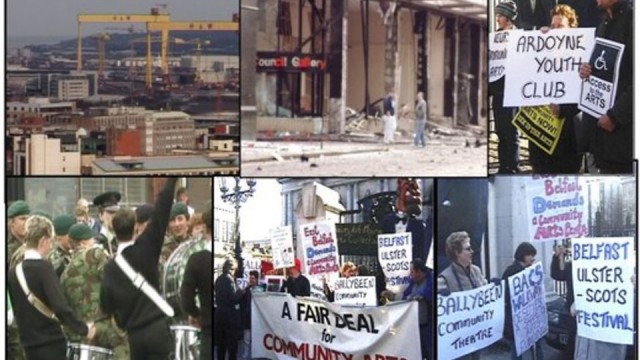 Belfast has seen a remarkable expansion in community arts activity over the last forty years, since the 1970s, putting it at the forefront of the movement within the UK and Ireland to change the way art is seen. It ha...